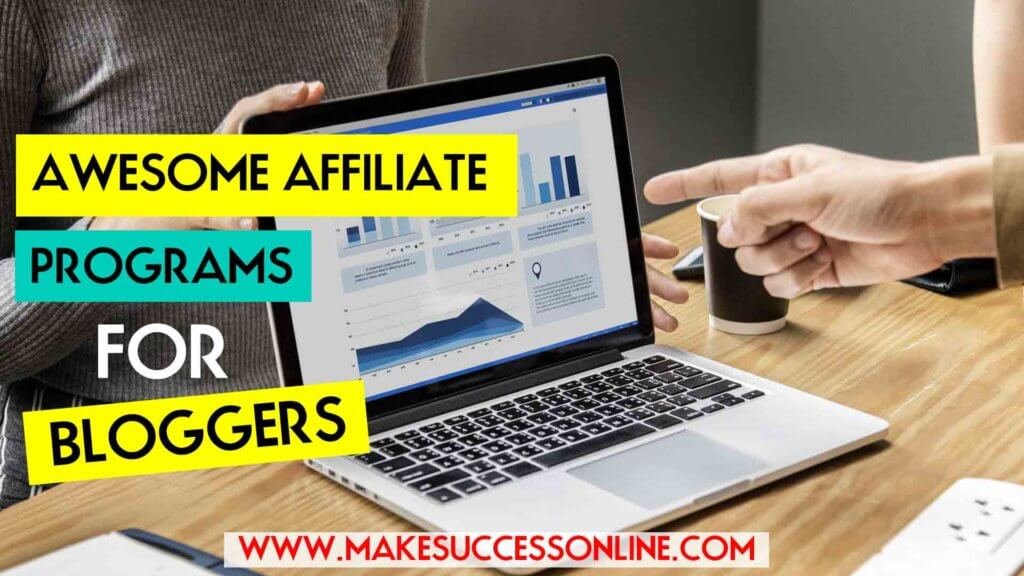 Affiliate marketing is one of the best and legit way to make money online. But finding high paying affiliate programs for bloggers can be a little difficult for new bloggers.
The affiliate marketing industry is soo big that you can't imagine. Affiliate marketers in the US alone generated over $5 billion in revenue last year.
Over 15% of digital marketing revenue comes from affiliate marketing.
And, if you are a blogger then affiliate marketing is the best option to monetize your blog. Many bloggers like Shoutmeloud , Bloggerspassion makes more than 70% of their revenue from affiliate marketing.
But, I saw most of the new bloggers find it difficult to find high paying affiliate programs.
But, you don't have to worry about it. Because in this article you will find the best affiliate programs to make money online.
So, without wasting your time let's jump to the article and find out some of the high paying affiliate programs for new and experienced bloggers in 2019.
What is Affiliate Marketing?
Affiliate marketing is a really popular and efficient way of making money online. People are using this method and making thousands of dollars online.
Whenever, you refer anyone to buy a product from your link and if the person buys the product from your link, then you receive a commission based on the product.
The commission rates are different for different products. But usually, the commission rates vary from anywhere between $1 to  $10,000 for one sale.
How Do The Affiliate Marketers Get Paid?
It varies from different to different websites. But, Most of the websites pay their affiliate marketers through Wire transfer, Paypal, Payoneer.
11 Best High Paying Affiliate Programs For Bloggers
1. Bluehost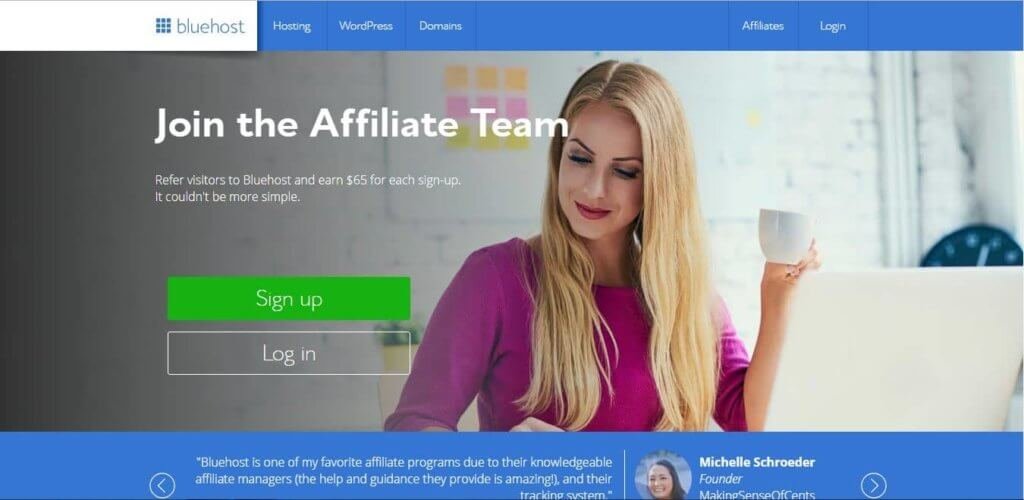 Bluehost is a web hosting company. More than 2 million websites are using Bluehost to host their website. And, Bluehost is one of the most trusted web hosting company in the world.
It's not only just a great web hosting company. The affiliate programs here in bluehost are just insane.
If you have a blog on digital marketing or blogging niche then it is the best affiliate program for you. Already lots of bloggers are using this affiliate program to generate revenue from their blog.
Bluehost gives $65 for each sign up made from your affiliate link. And, they paid over $5 million to their affiliates last year.
2. Grammarly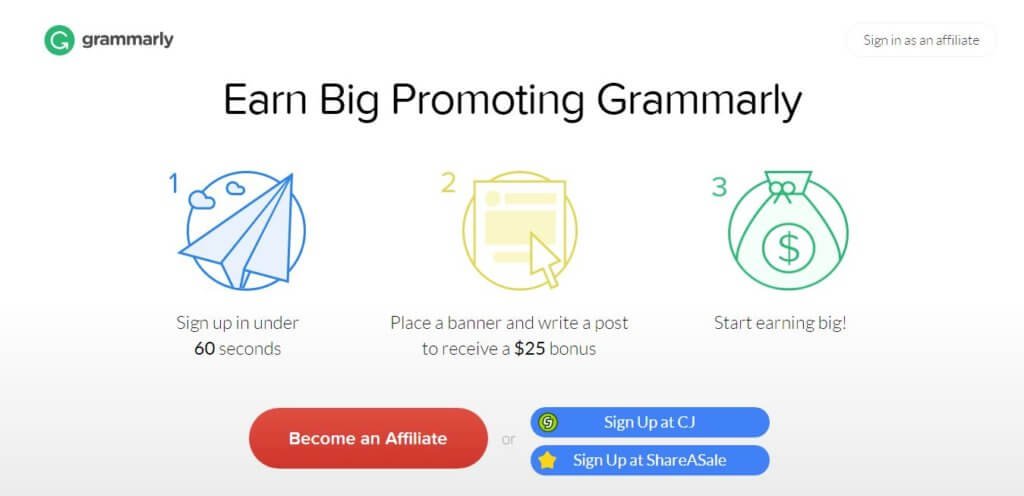 Grammarly is a grammar checker tool. It automatically detects Grammer errors, spellings, pronunciation mistakes.
It is the most popular tool among bloggers and content writers. And, most of the bloggers and content writers use this tool to write a grammar error free and awesome content.
This tool is available on paid and free version. The free version of Grammarly is also an awesome tool but the paid version also include some features for writing awesome content.
The conversion rate on Grammarly affiliate is 20-30% which is really high compared to other affiliate programs. The best thing about Grammarly affiliate program is you will also get a commission if someone sign up for the free plan also.
The commission rates are also decent in this affiliate program. Grammarly pays $0.20 if someone signs up for the free plan and $20 for a premium plan.
And Grammarly also gives $25 activation bonus if you write a detailed review on Grammarly and place their banner to your blog or website.
This is the best affiliate programs for new bloggers. So, if your blog is new then you can apply for their affiliate program as they accept new bloggers also.
3.Siteground
Siteground is also a web hosting company. Siteground hosting is using on 1.8 Million domains. This company has grown significantly in the past few years.
It does not just provide good hosting to their customers. siteground also provides a huge amount of affiliate commission. You can see the commission rates below on this picture

You can see they provide a huge amount of affiliate commission. And, they have no minimum payout you can withdraw your payment at any time through PayPal.
And if you are a new blogger and your blog is little new then you can try out this affiliate program on your website to generate revenue from your blog.
4.Hostgator
Hostgator is a well known web hosting company. Hostgator's web hosting is used by more than 2,00,000 people around the world. Hostgator is one of the best web hosting company which provide quality web hosting at a cheap price.
Hostgator's affiliate program is also awesome. It provides a high commission rate to its affiliates. You can see the affiliate rates of Hostgator below on this picture.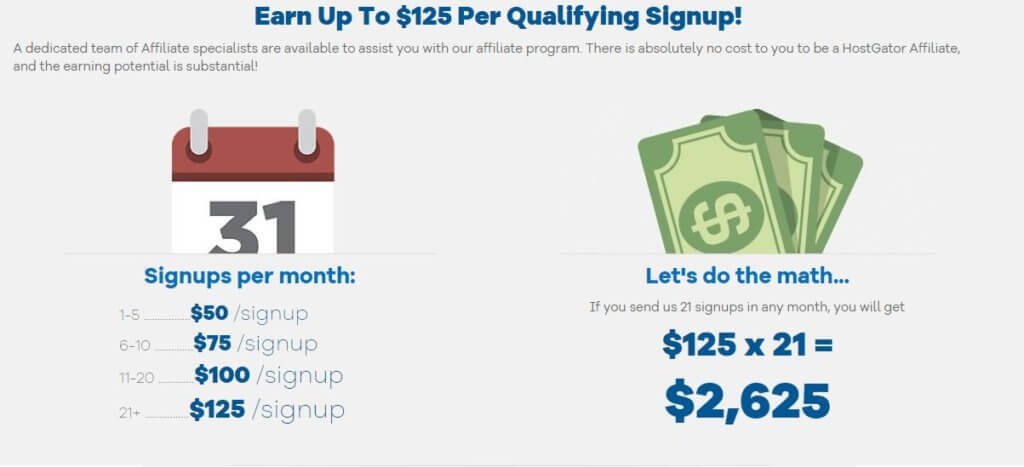 You can see the calculation on the picture. If just 21 people sign up from your link you'll receive $2,625 in commission.
It's huge, right?
If you want to start your affiliate marketing journey then Hostgator affiliate program is the best option for you.
5.Elegant Themes
ElegantThemes is a popular website for WordPress themes and plugins. Many popular websites are using the elegant theme for their websites. Elegant theme has 87 kinds of themes and 5 kinds of plugins. More than 5,00,000 people are using elegant themes for their websites.
They don't just have awesome themes, they have the best affiliate program in the industry. Elegant theme offers 50% in affiliate commission,  that means if anyone purchases a theme or plugin worth of $100 you will get straight $50 commission.
Elegant theme has paid over $3 million last year and over 30,000 affiliate partners are using elegant theme affiliate program.
6.DreamHost
Dreamhost is a web hosting company. Over 4,00,000 people are using dreamhost and it hosts 1.5 million websites. Dreamhost continually serving great support and hosting to their customers.
Dreamhost also has some mind-blowing affiliate programs. They have some awesome commission rates on their site. You can see the commission rates of dreamhost affiliate program below on the picture.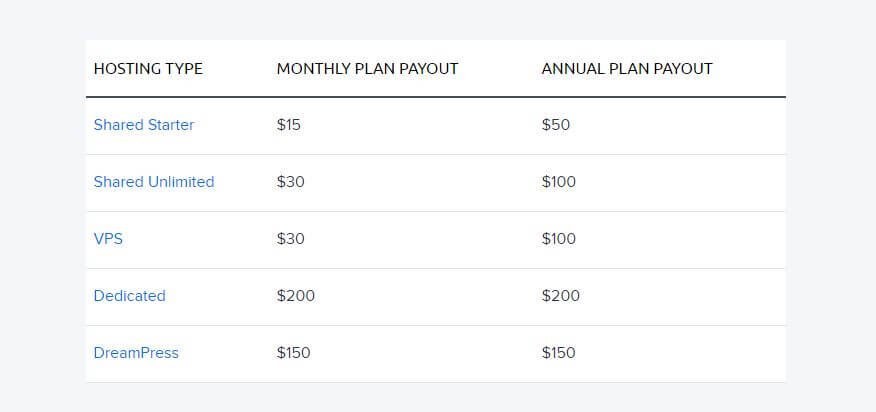 The commission on Dreamhost affiliate is pretty good as compared to other sites.
But, the payment system on their site is a little slow. You can withdraw your affiliate income after 97 days via PayPal. So, you have to wait more than 3 months to withdraw your payment.
7.ThriveThemes
TheriveTheme is an awesome website for wordpress themes, plugins, email list building tool and many more. Their themes are really popular and used by many popular websites. ThriveThemes started in 2013 and since then they have produced some of the best quality themes, page builders and list builder for WordPress.
They have 274 awesome landing page templates and over 70,000 people are using ThriveThemes to build their website.
Now, let's talk about their affiliate program.
ThriveThemes provide two types of commission method. One is a commission on each sale and the other one is a recurring commission. They provide a 35% commission on each sale and 25% as recurring commission. You can withdraw your money anytime you want as you reach $20 mark.
They also provide affiliate marketing course to their affiliate marketers for a better understanding of affiliate marketing.
8.Amazon
Amazon is the largest e-commerce site in the world. So, there is no doubt that Amazon is also the most popular websites for affiliate marketers. The rate of conversion on Amazon is really high.
They have various range of products to choose from. You can choose any product according to your niche which will give you a high conversion rate. Below on the picture you can see the commission rates of products by their category.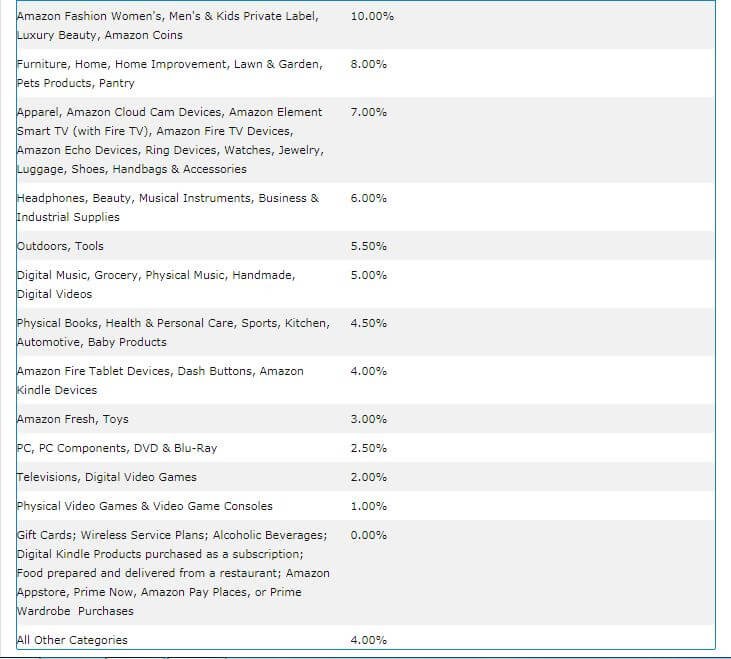 You can see the commission rate is different based on the category.
They also have the best payment method among the affiliate marketing industry. You can withdraw your money anytime you want through PayPal, Bank transfer.
9.MyThemeShop
Mythemeshop is a website where you can find awesome quality themes for wordpress and blogger. Many professional bloggers are using mythemeshop themes for their blog or website. Over 50,000 people are using mythemeshop theme for their blog or website and they have over 150 quality themes on their site.
They provide an industry leading 55% commission per sale. You can see the commission statistics below on this picture.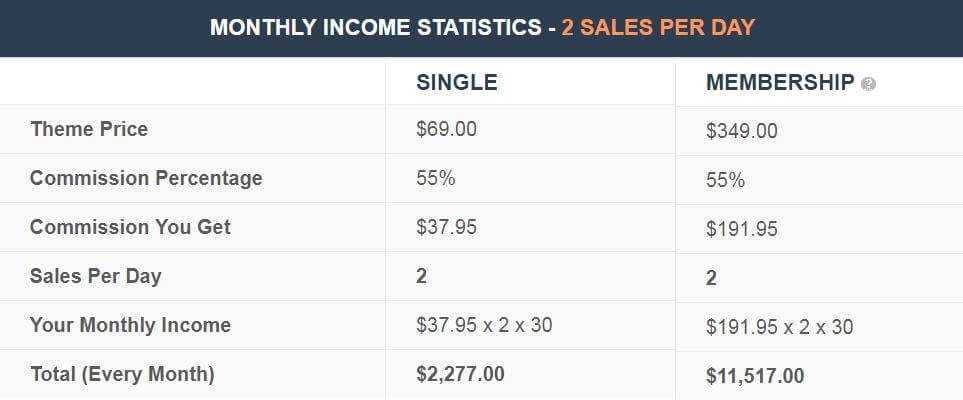 You can see its clearly mention on the picture how much you can earn per month if you just get 2 sales per day.
They also have an awesome payment system. As there is no minimum payout limit so, you can withdraw your money any time you want.
10.ClickBank
Clickbank is not an affiliate program. Its a marketplace for affiliate marketers and advertisers. Clickbank has a huge amount of affiliate program. So, you can choose any affiliate program related to your niche for better conversion rate.
Commission rates on Clickbank are varied from product to product. But usually, you can get anywhere between $1 to $1000 for one conversion. The highest commission rate on clickbank is 75%.
"HUGE" Right?
These are some of the best high paying affiliate programs for bloggers. So, if you are a blogger and searching for a profitable high paying affiliate programs then you can try out any of these affiliate programs to boost your affiliate earning.
Are you using any of these affiliate programs? If yes, then share your experience of working with these affiliate programs in the comment section below.