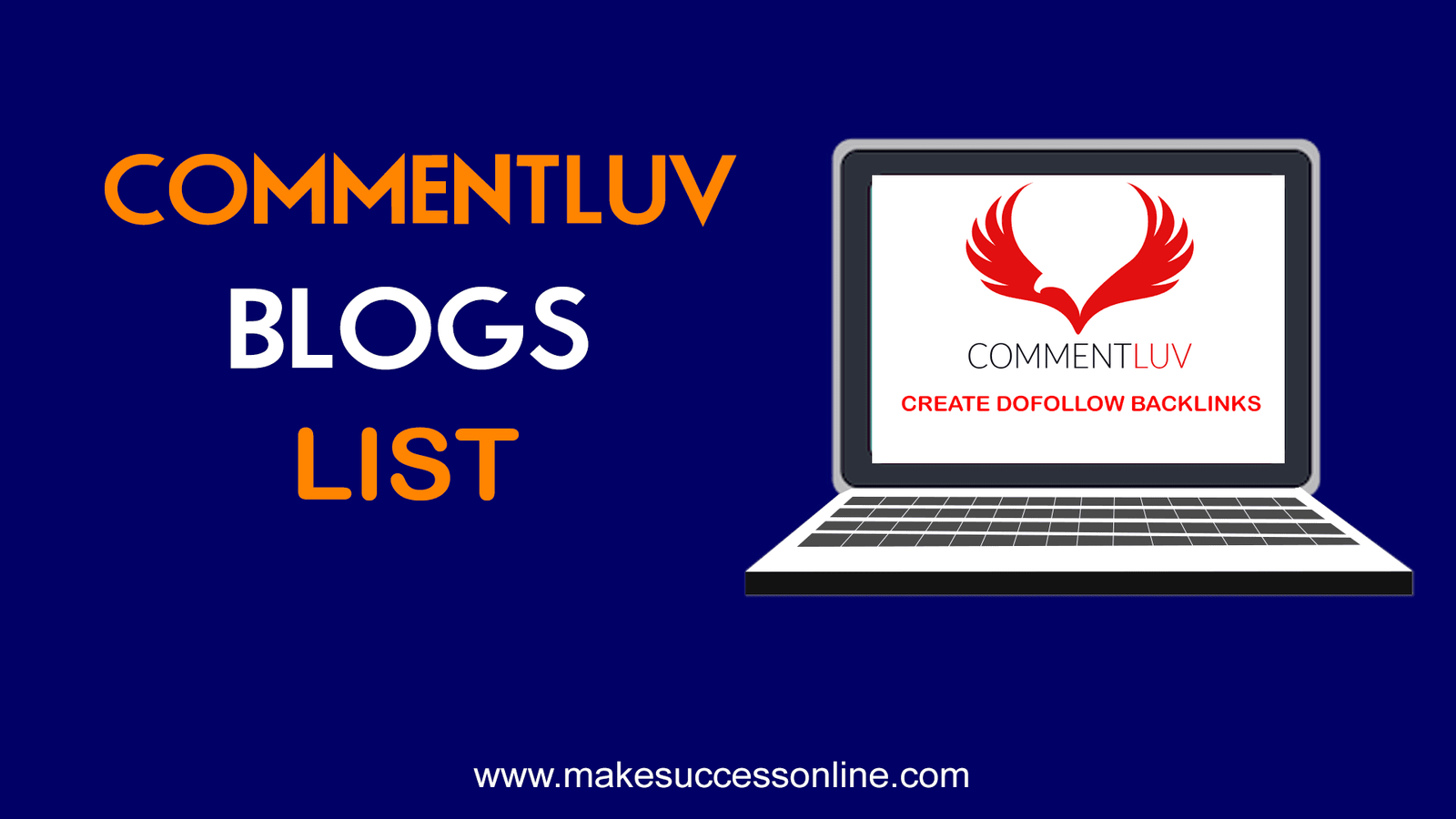 one of the easiest way to get powerful backlinks from authority sites is commenting on dofollow CommentLuv blogs.
But, it's not an easy task to find CommentLuv blogs as most of the blogs provide nofollow backlinks.
I have spent lots of times finding this kind of blogs.
But you don't have to worry about it because in this article I have listed some of the best dofollow CommentLuv blogs where you can create high quality dofollow backlinks.
What is CommentLuv?
CommentLuv is a plugin which allows you to share any of your blog post in the comment. This helps to get dofollow backlinks and targeted traffic.
It is also a great plugin which helps to attract more people to comment on your blog post.
Also read:- List of high DA article submission sites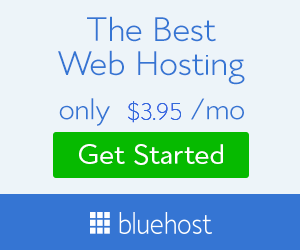 How To Find CommentLuv Blogs?
Trust me it's super easy.
No, today I'll not talk about any extension or plugin.
I'll tell you just a simple but awesome trick.
So first, open google and search for "YOUR NICHE OR KEYWORD" + "COMMENTLUV".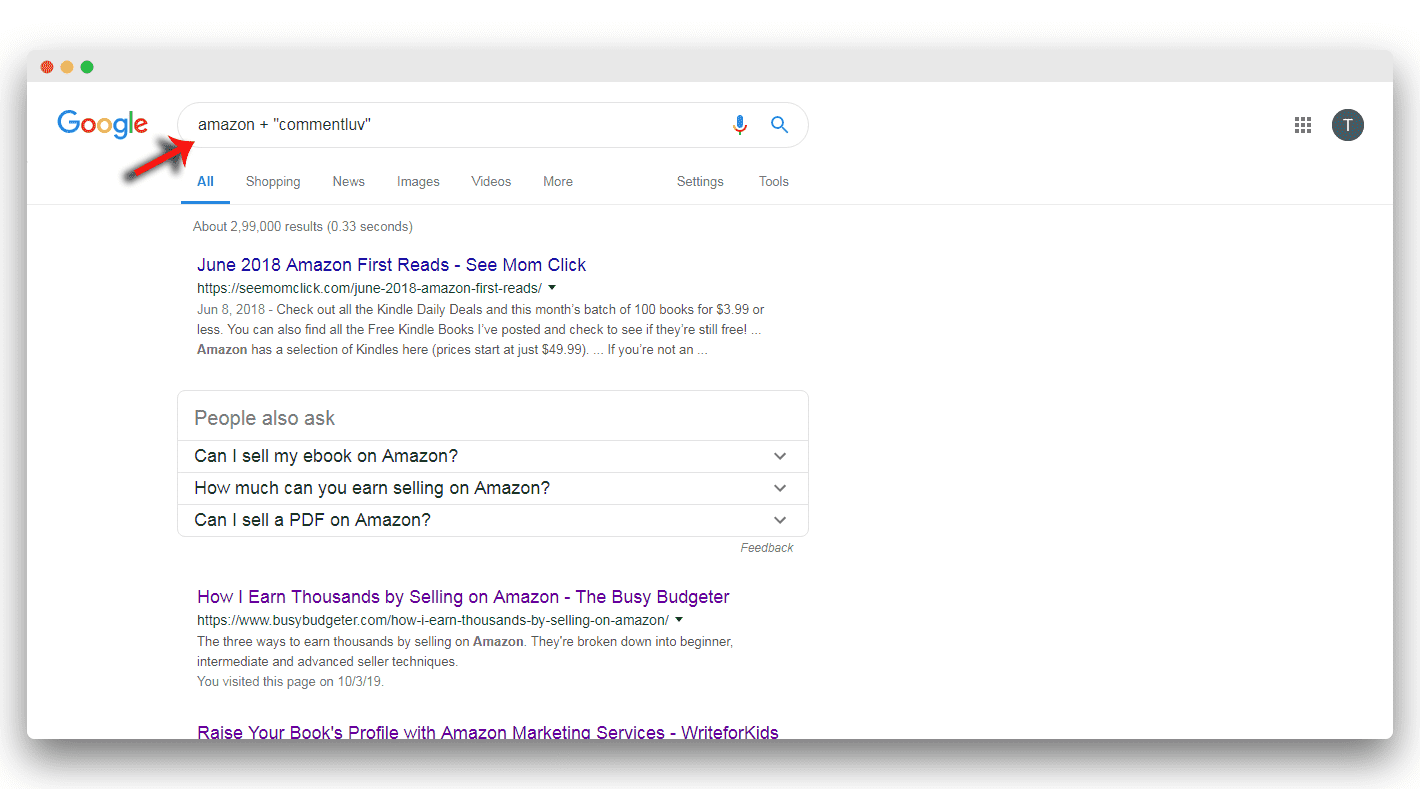 You can see lots of websites in the result and most of them are CommentLuv enabled.
Also read:- High cpc keywords for google adsense
How To Comment On Dofollow CommentLuv Blogs To Create Backlinks?
Simply, go to one of the blog from this list.
Write a comment and enter your details such as Name, email, Website link. And, then you'll get an option like shown on the screenshot below.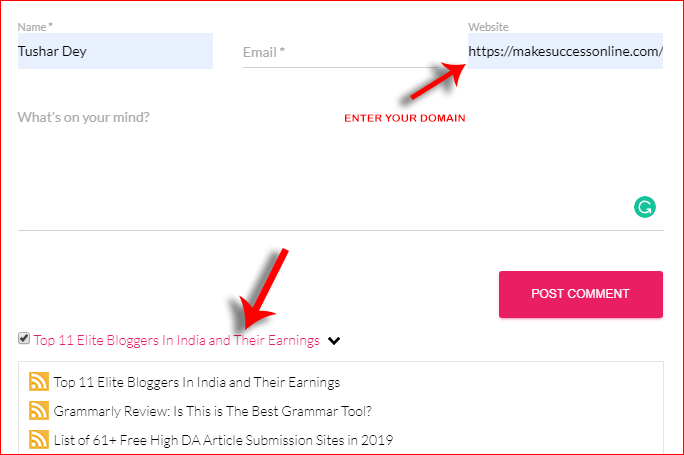 Choose the article you want to promote from the dropdown and post the comment.
And you're done.
Now, if the blog approves your comment you'll get a dofollow backlink from that blog.
Note:- It totally depends on the owner of the blog if he wants to provide you dofollow backlink or not. So, my recommendation is always linked to a worthy content which adds value for that blog also.
But, there are few things you need to keep in mind while commenting on blogs.
Don't spam
Write a meaningful comment, because you need to give a reason why they approve your comment
Ask a question related to the article because it will give more value to your comment
Don't write short comments. Try to write at least 150-300 word because long comments attract more people than short comments
Also read:- High PR directory submission sites list
Benefits Of Commenting On CommentLuv Blogs
Helps to get quality dofollow backlinks
increase brand popularity
Helps to get targeted traffic
Build relationship with the blogger
Helps to build more authority
List Of Dofollow CommentLuv Blogs
https://kimgarst.com/:-  DA- 54
https://growmap.com/:- DA- 49
https://donnamerrilltribe.com/:- DA- 40
https://shailajav.com/:- DA- 33
https://enstinemuki.com/:- DA- 44
https://blogelina.com/:- DA- 40
https://millennialboss.com/:- DA- 44
https://onemoderncouple.com/:- DA- 38
https://www.vineetgupta.net/:- DA- 31
https://www.melsmoneymindset.com/:- DA- 20
https://www.roamaroo.com/:- DA- 47
https://hopscotchtheglobe.com/:- DA- 50
https://worldtravelchef.com/:- DA- 28
http://www.michelleshaeffer.com/:- DA- 43
https://www.wpseotricks.com/:- DA- 26
https://www.busybudgeter.com/:- DA- 52
https://www.fitnancials.com/:- DA- 42
https://simplehomeschool.net/:- DA- 51
https://theshirleyjourney.com/:- DA- 43
https://www.urbanblisslife.com/:- DA- 49
These are the top dofollow CommentLuv blogs where you can make powerful dofollow backlinks for your site.
So, do you find this list helpful? Do let me know in the comments below and also share if you have any additional website or blog which will be helpful for this list.